6. Casa Joan Barata (1905)
---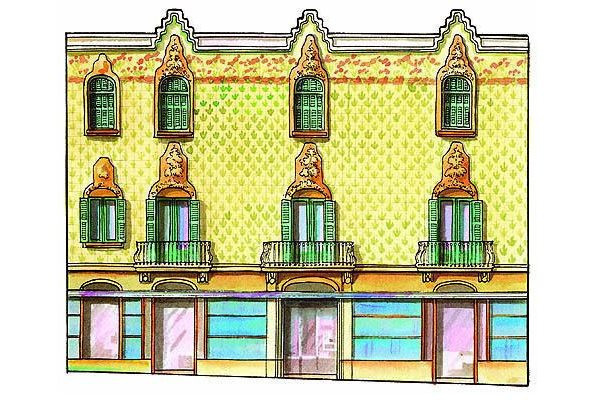 ---
Industrial modernism
Adress:
Carrer de Sant Pere, 32-34
In 1905, architect Lluís Muncunill refurbished an old ancestral home belonging to the Barata family.

On this occasion he used the gablets and decorations inspired by nature that is so characteristic of some of his work. The façade is painted with vegetable and floral sgraffito on the upper floors.

The inside of the house features outstanding woodwork, ironwork, lights and leaded stained glass windows in the main door, which after the house was refurbished at the start of the 1990s were moved to its annex building.
---