10. Fàbrica i magatzem Marcet i Poal (1914 - 1920)
---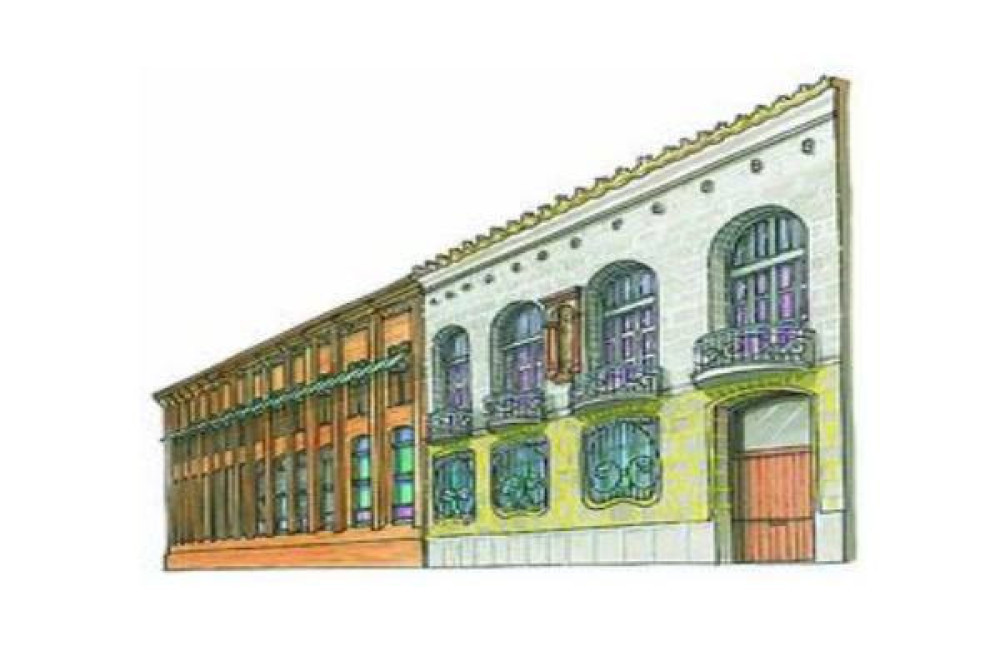 ---
Industrial modernism
Adress:
Carrer del Pantà, 10 / Carrer de la Rasa, 24
This is an industrial building made up of a warehouse and a factory on the site of the former La Compañía textile factory.

The warehouse features ceramic decoration of its cornice and a modernist aesthetic on its balconies and grilles, the work of architect Josep Maria Coll i Bacardí.

The factory was built to replace its predecessor which had been destroyed by fire, and has the characteristic features of Lluís Muncunill's industrial architecture: open brickwork walls with decorative items in the same material, an upper triangular pediment and mouldings which frame the large openings.
---