5. Casa Jacint Bosch (1912)
---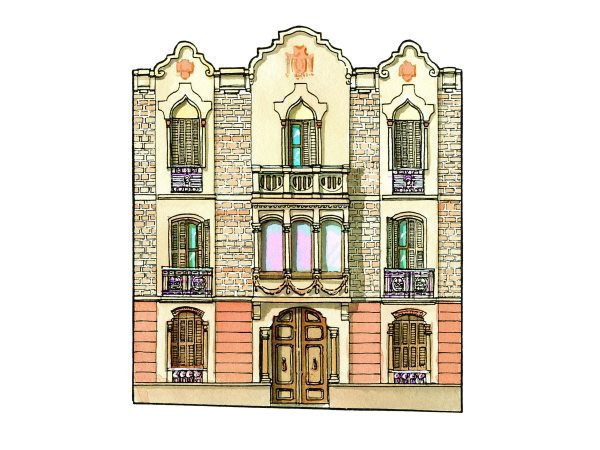 ---
Industrial modernism
Adress:
Carrer del Teatre, 4
A three-storey single-family home designed by architect Josep Ros i Ros and as far as is known the only structure he built in Terrassa.

Outstanding features include the rectangular bay-window on the main floor projecting out of the façade and supported by columns featuring floral capitals, together with the central stone balcony on the second floor which rests on top of it.

The building is crowned by three gablets which stress the three vertical axes of the openings.
---