2. Antic Ajuntament de Terrassa (1835)
---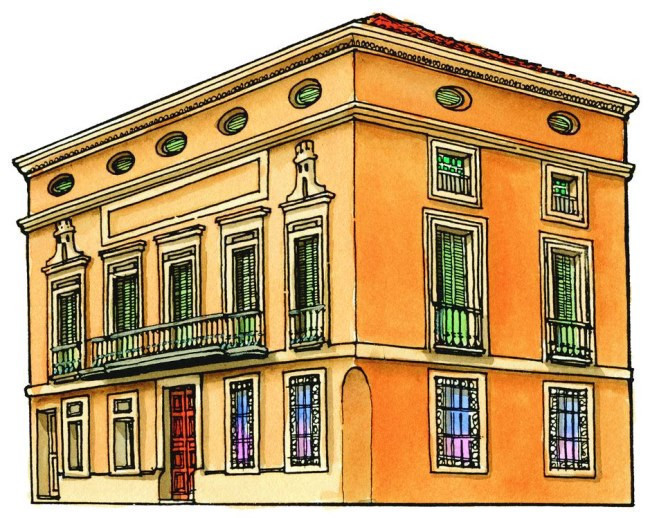 ---
Industrial modernism
Adress:
Raval de Montserrat, 13 / carrer Cremat
Auditorium of
the former
Industrial Institute
1901 - Alexandre de Riquer
1904 - Joaquim Vancells i Vieta
It was originally built as the Town Hall and retained this role until 1898, the year when it became home to the Terrassa Institut Industrial (Industrial Institute), founded in 1873 with the aim of promoting trade associations in a range of industrial sectors.
In 1901 Alexandre de Riquer painted a ceiling panel in the assembly hall on the first floor which is currently on show at the Casa Alegre de Sagrera.
In 1904 Joaquim Vancells rounded off the decoration with other painted ceiling panels and he also designed the furniture, stained glass windows and lights which are still preserved in this room.
---